EXCLUSIVE GOLF DESIGN: The golf themed watch design sports a matching two-tone band, exclusive watch face, and stylish green home button — designed with exclusive colors made for the course; With Galaxy Watch5 Golf Edition, it's always tee time.

SMART CADDIE: New premium features are the pin direction guide which shows how to address the pin like a pro, distance guide displays club shot distance, and voice guide walks you through your hole with distance to the pin, pin location and more.
ADVANCED SLEEP COACHING: Manage sleep quality with an advanced sleep tracker that detects and analyzes sleep stages while you rest; Plus, Advanced Sleep Coaching helps you develop better sleep habits by analyzing your sleep patterns.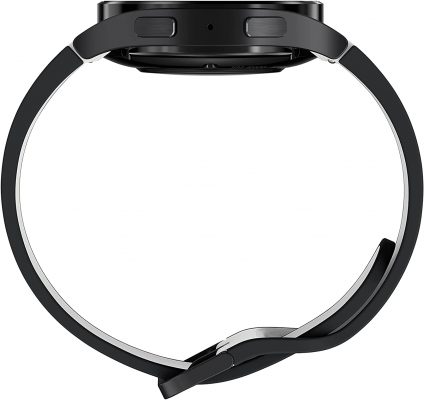 BODY COMPOSITION ANALYSIS (BIA): Galaxy Watch5 provides body composition data right on your wrist; On your own schedule, you can now get readings on body fat, skeletal muscle, body water, basal metabolic rate and Body Mass Index (BMI).